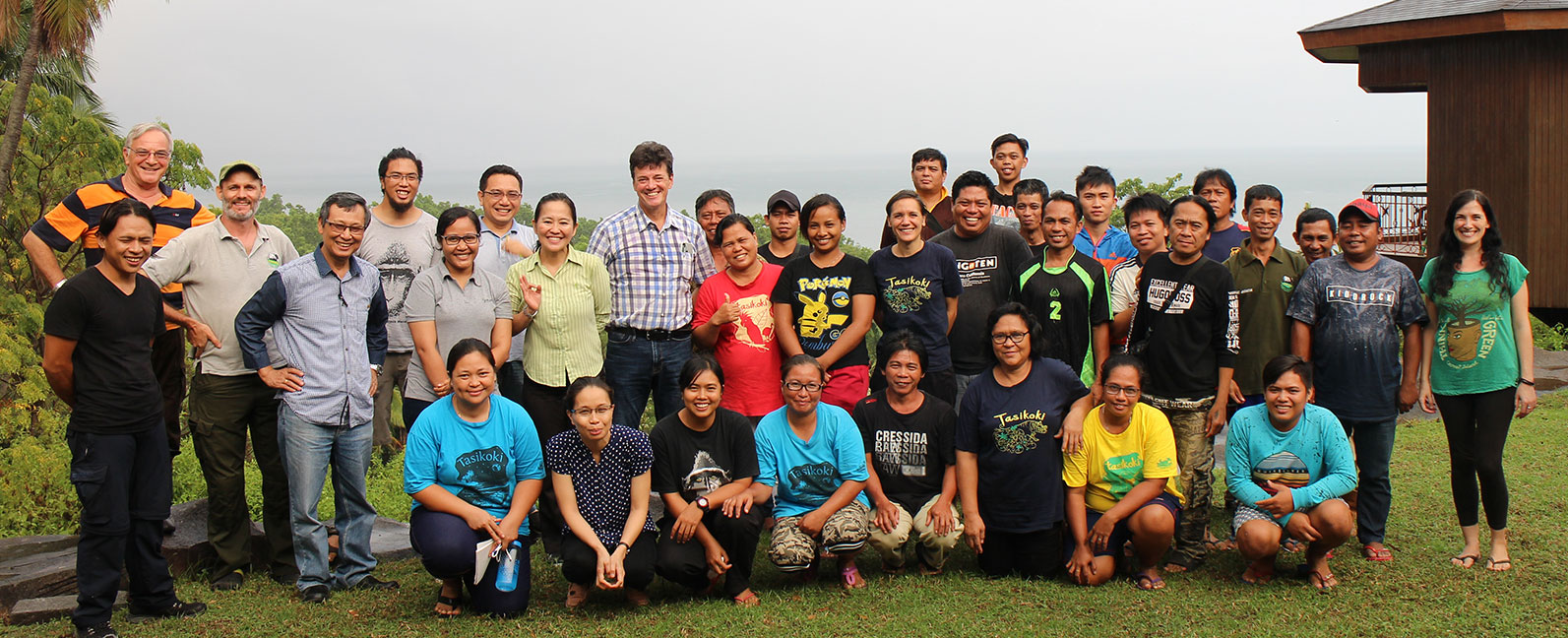 JOIN THE TEAM
At Tasikoki Wildlife Rescue & Education Centre you will find a diverse group of dedicated and caring individuals who are passionate about wildlife welfare and nature conservation.
Our admirable employees and international volunteers are working in collaboration to achieve the mission and objectives of Tasikoki which is a non-governmental, not for profit organisation.
Conscious of the environmental challenges that face us all on a global level, we seek to strengthen our diverse team with more energetic and driven individuals who will help us to deliver on our important objectives.

These roles not only provide the opportunity to live within Wallacea, one of Indonesia's
most unique and diverse eco-systems, but they also offer the right candidate an assignment which will reward you with a meaningful and fulfilling career.

We are currenlty looking for confident, positive and energetic individuals to fill the positions below.
If you are interested please forward your full CV and covering letter to info@masarang.or.id stating the position you are interested in applying for.

WILDLIFE RESCUE CENTRE MANAGER
We are seeking a Wildlife Rescue Centre Manager to oversee the day to day operation of Tasikoki Wildlife Rescue Centre, managing a team of at least 15 staff you will take ownership for its safe and successful operation.


EDUCATION OFFICER

We are looking to grow our education department and seek an additional education officer who will be responsible for the environmental education programme of Tasikoki with a view to developing both compassion towards animals and respect towards nature amongst the local population as well as supervising all elements of education and training inside and outside of Tasikoki.


HEALTH & HUSBANDRY CO-ORDINATOR
Responsible for the general health and husbandry of the wildlife housed at Tasikoki.  We are seeking a coordinator who can support and guide the clinic and both husbandry teams: Veterinary team, Keeper team and Volunteers during their activities at the rescue centre.


GUEST LIAISON OFFICER
An organised guest liaison officer is needed at Tasikoki to manage all volunteer and visitor bookings, co-ordinate the guest lodge and volunteer house services and help our education officers to facilitate day tours.


HUSBANDRY COORDINATORS
BIRDS, PRIMATES, REPTILES
We are currently looking for qualified Husbandry Coordinators that can help us with the development and implementation of Husbandry routines for our volunteering programme.
Experience and qualification in the specific taxa is a must.


SECURITY CO-ORDINATOR
We need an experienced security co-ordinator to manage a team of 6 security staff, arrange patrol schedules, improve overall security standards and keep Tasikoki grounds safe for all Wildlife and visitors in our care.